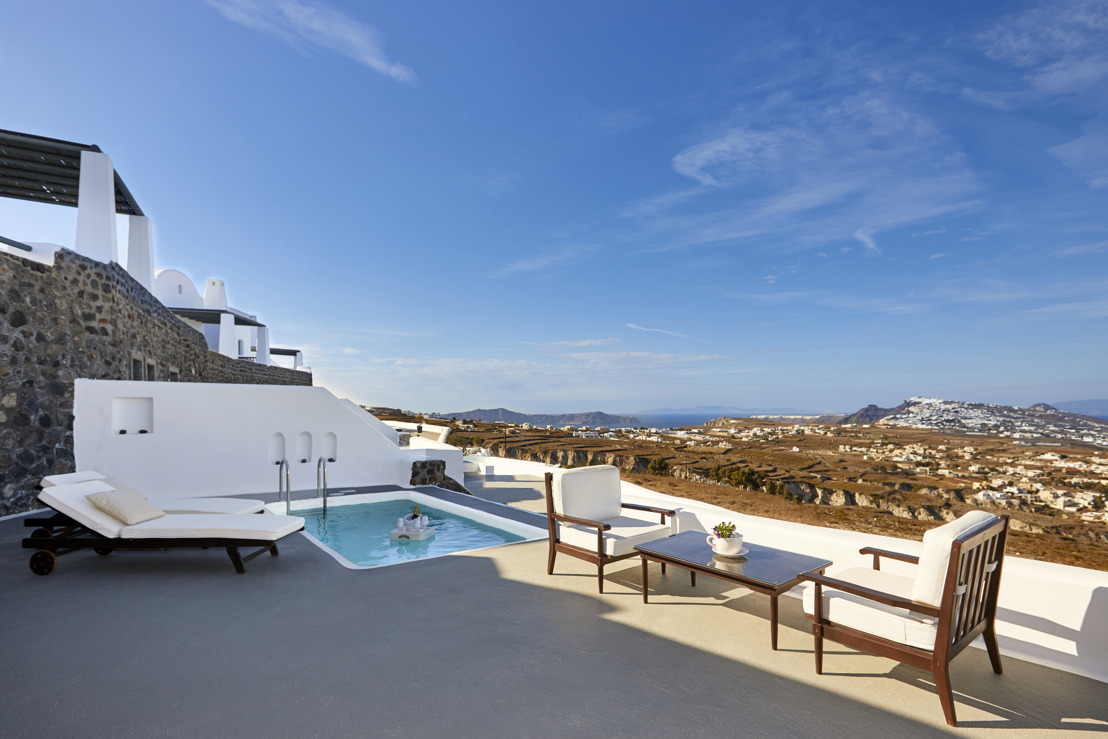 Carpe Diem Exclusive Boutique Resort Named Best Relaxation Retreat
Greek resort voted best in Europe & World at World Boutique Hotel Awards
Friday, November 9, 2018 — Carpe Diem Exclusive Boutique Resort in Santorini, Greece, has been named Europe's and World's Best Relaxation Retreat at the World Boutique Hotel Awards. The ceremony was held on the evening of 8 November 2018 at the Merchant Taylor's Hall in London.
The recognition from the Boutique Hotel Awards is the latest in a string of accolades that Carpe Diem has received. Last year at the Boutique Hotel Awards, it won Europe's Best Honeymoon Hideaway and World's Best Honeymoon Hideaway.
"We are so honoured to be recognised once again with the best resorts in the country and indeed the world and with two awards as well," said Managing Director Sotiris Kopatsaris. "Firstly, because we represent Greece in these prestigious events, and also because it proves Carpe Diem's excellence as an ultra-private spa resort. This is the impressive result of our team's hard work and, of course, all the support from our guests."
Designed for romance and relaxation, Carpe Diem features the largest suites on the Greek island of Santorini, with stunning 270° views and private plunge pools. As well as panoramic views from every corner, the hotel offers a butler service and luxurious amenities.
The World Boutique Hotel Awards are the first and only international awards dedicated to recognising unique excellence among luxury boutique hotels. Nominations are made by travel industry experts, luxury travel journalists and approved self-nominations. Judges review over 300 hotels from all four corners of the globe. The 2018 Awards ceremony brings together over 260 individuals from the luxury boutique hotel sector.
Learn more about Carpe Diem Exclusive Boutique Resort.